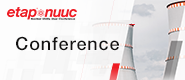 NUUC Event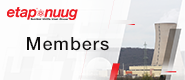 NUUG Conference
Annual ETAP Nuclear Utility User Conference (NUUC)
A technical forum on the modeling and analysis of power systems of specific interest to Nuclear Utility Professionals
The ETAP Nuclear Utility User Conference is open to any and all client institutions of ETAP licensed nuclear users. All users within a nuclear client institution using ETAP to support the activities of a nuclear utility are encouraged to participate in the annual conference and its related activities. ETAP Users with a non-nuclear license who support nuclear activities may participate as an associate member.
Thank you to the attendees, users and presenters who made our 2021 conference, held June 22-24, a great success!
Goal Highlights
The purpose of the ETAP NUUG is to provide a discussion platform for its members to share and discuss items related to ETAP and the nuclear power industry.
Evaluate and review recent revisions to ETAP.
Get answers to specific questions regarding ETAP.
Allow and encourage the exchange of member experiences and ideas for the use of ETAP.
Share techniques and philosophies used in analyzing the auxiliary systems of nuclear power plants.
Learn about "Best Practices" through technical presentations, discussions and networking.
Network and interact with other ETAP Nuclear Users.
Address 10-CFR-21 from a User-perspective.
Develop your knowledge of power system modeling and analysis.
Provide consolidated and prioritized feedback information to ETAP in relation to practical operating experience from the perspective of the Nuclear Power Industry.
Get firsthand information regarding capabilities and features of upcoming ETAP releases.