ETAP is the global market and technology leader in modeling, design, analysis, optimization, monitoring, control, and automation software for electrical power systems.
The company has been powering success for over 35 years by providing the most comprehensive and widely-used enterprise solution for generation, transmission, distribution, industrial, transportation, and low-voltage power systems.

Founded in 1986, ETAP is headquartered in Irvine, California, USA, with offices around the world.

Our mission is to provide state-of-the-art products and superior engineering services by combining advanced technologies with the highest standard in quality to achieve overall customer satisfaction.
7 C's of ETAP - Customer Driven Culture
Throughout the years, one of the things that we hold steadfast is a corporate philosophy that emphasizes supporting our most important asset, our customers. We believe that our success is a result of an unwavering commitment to our customers, their needs, and receptivity to feedback. The 7 C's guide our interactions, investments, our initiatives, and are the fundamental underpinnings of our corporate culture.
C

aring for our

C

ustomers

C

andid with our

C

ustomers

C

ommitments to our

C

ustomers

C

lass of Quality for our

C

ustomers

C

ommunication with our

C

ustomers

C

onsistency of Service to our

C

ustomers

C

ommonsense Solutions for our

C

ustomers
35+ Years of Powering Success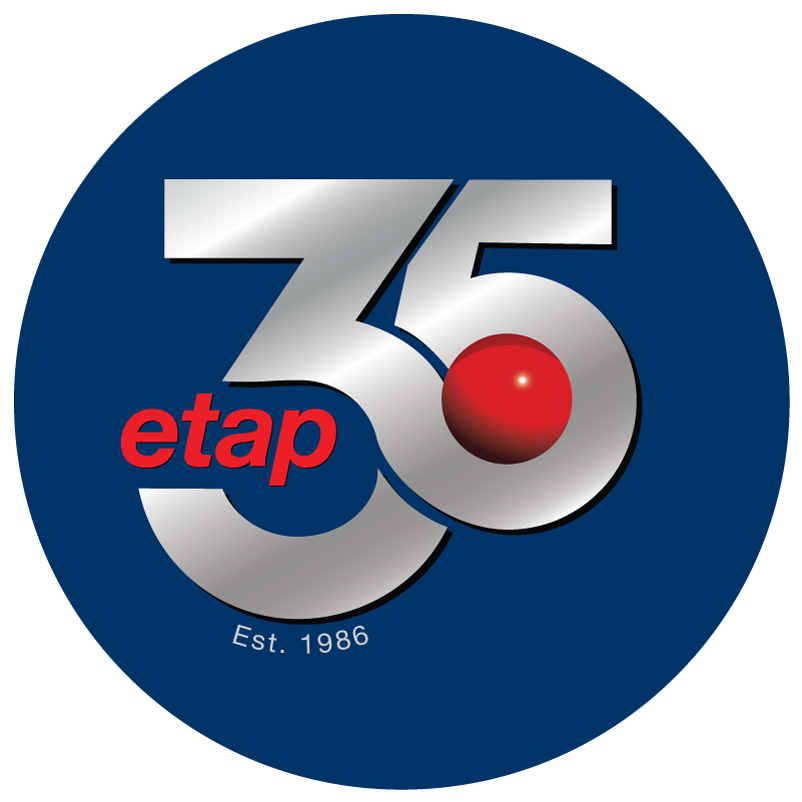 ETAP has grown to the world's leading developer of electrical engineering solutions built-on an intelligent Electrical Digital Twin platform to model, design, plan, analyze, optimize, control, and automate power systems.
The digitization and analysis of electrical power systems began with ETAP's first release in the mid-1980s. This milestone was soon extended to go beyond an engineering analysis tool to provide an operational blueprint as an integrated electrical engineering and real-time digital twin platform.
Today, ETAP continues its commitment to excellence by pushing the technology boundaries through a combination of research-driven technologies, model-driven solutions, and a customer-driven culture.