ArcFault™ - High Voltage Arc Flash
High Voltage Arc Flash
ETAP ArcFault™ analysis software is used for performing Arc Flash Analysis in compliance with OSHA's requirements in OSHA 1910.269 Appendix E for electric transmission & distribution utilities and renewable energy power system, specifically for calculating arc fault incident energy for 15 kV and above.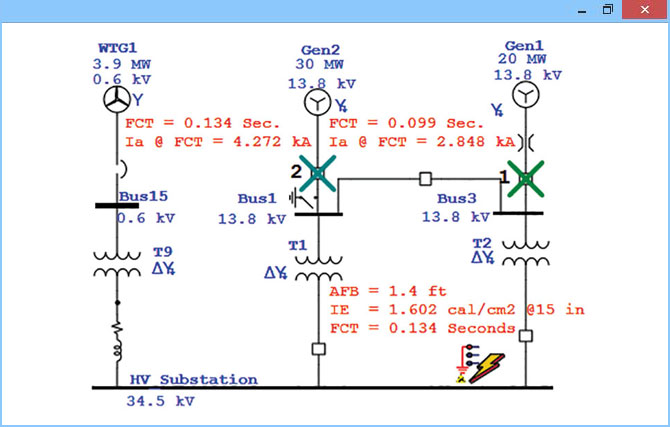 The ArcFault analysis program allows the simulation of different types of faults in 3-phase and 1-phase systems without the need of externally calculating short circuit currents and protective device operation time. The program automatically determines the working distance and minimum approach distance based on the system voltage, transient overvoltage conditions, and altitude.

ArcFault contains customizable calculation methods and equations allowing the user to account for future research on arc fault physical behavior.

ArcFault is fully integrated with Star™ protective device coordination module utilizing time-current characteristic (TCC) curves and short circuit calculations for arcing fault hazard evaluation.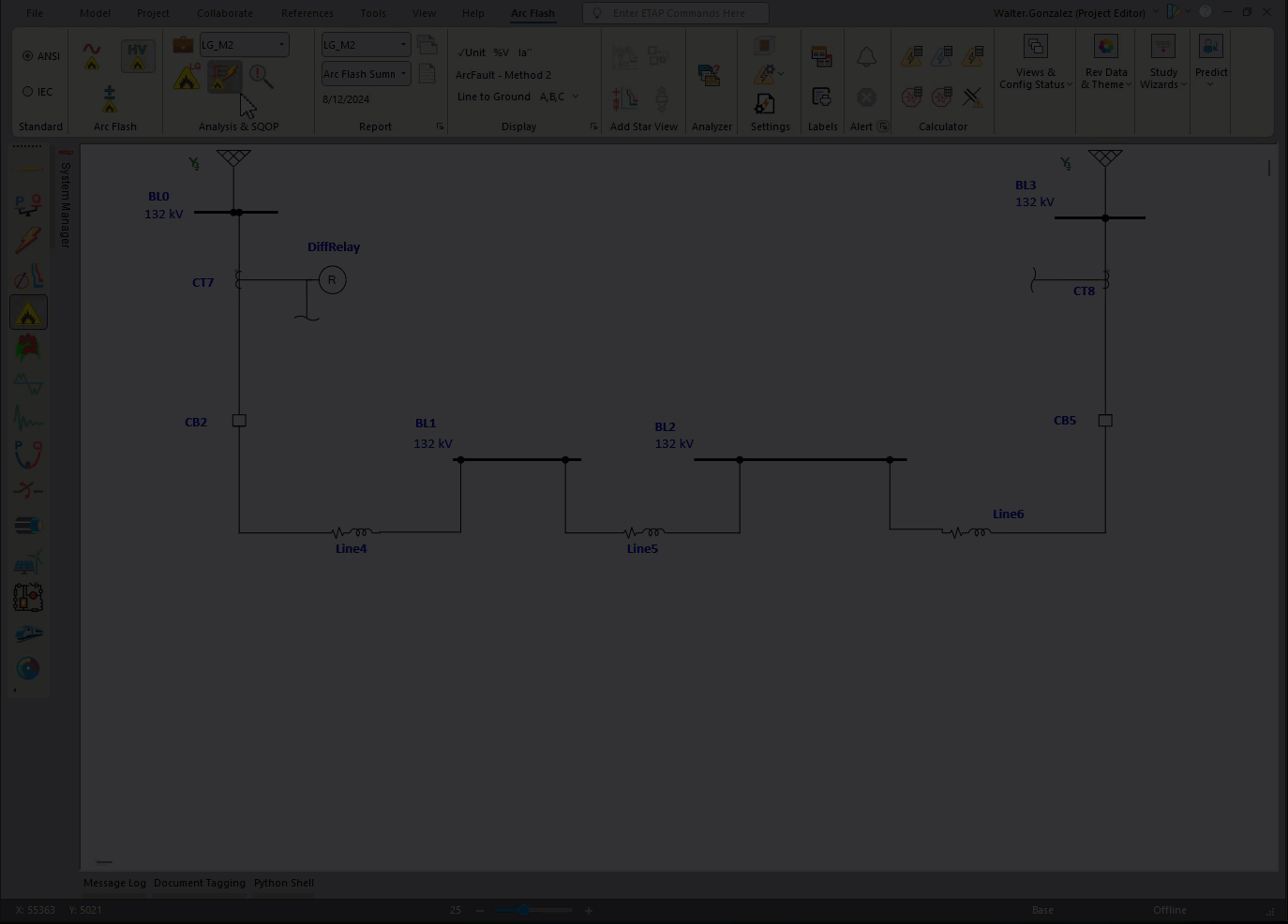 ArcFault Software Capabilities
Conversion factors from High Voltage Arc Flash to Arc-in-a-Box
Current Limiting Fuse (CLF) modeling
Time varying fault clearing time calculation & short circuit current decay
Automatic or user-defined source protective device search algorithm option to simulate worse arc flash hazard conditions. Relay actions include 49, 50, 51, 67, 79, 87.
Extended search past the point of multiple upstream source
Perform arc flash analysis in Radial & multiple source systems
The arc flash analysis software allows the simulation of differential relays, maintenance mode switches, & arc flash photo-sensors
Alerts for personal protective equipment (PPE) ATPV rating violations (maximum allowable PPE arc rating alerts)
Comprehensive protective device library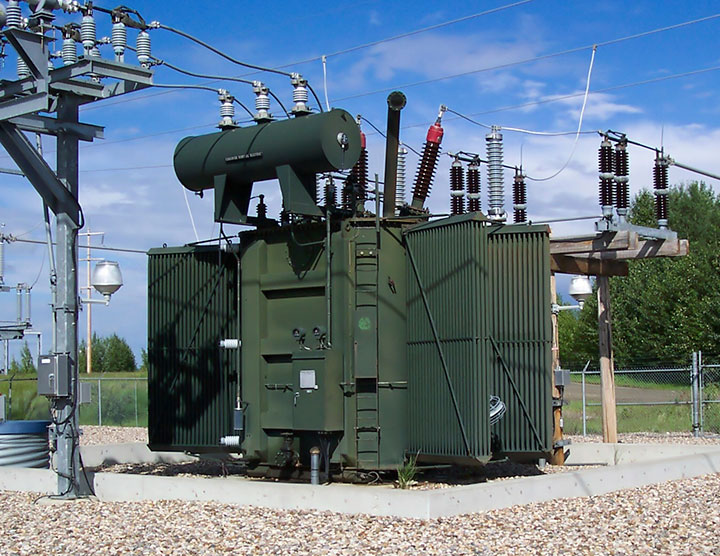 Arc flash analysis extends well beyond the scope of IEEE 1584 and NFPA 70E methodology for transmission, distribution, industrial and renewable energy systems. For many years, the industry has been lacking an 'all-in-one' solution for performing AC and DC arc flash analysis on LV, MV, and HV systems.