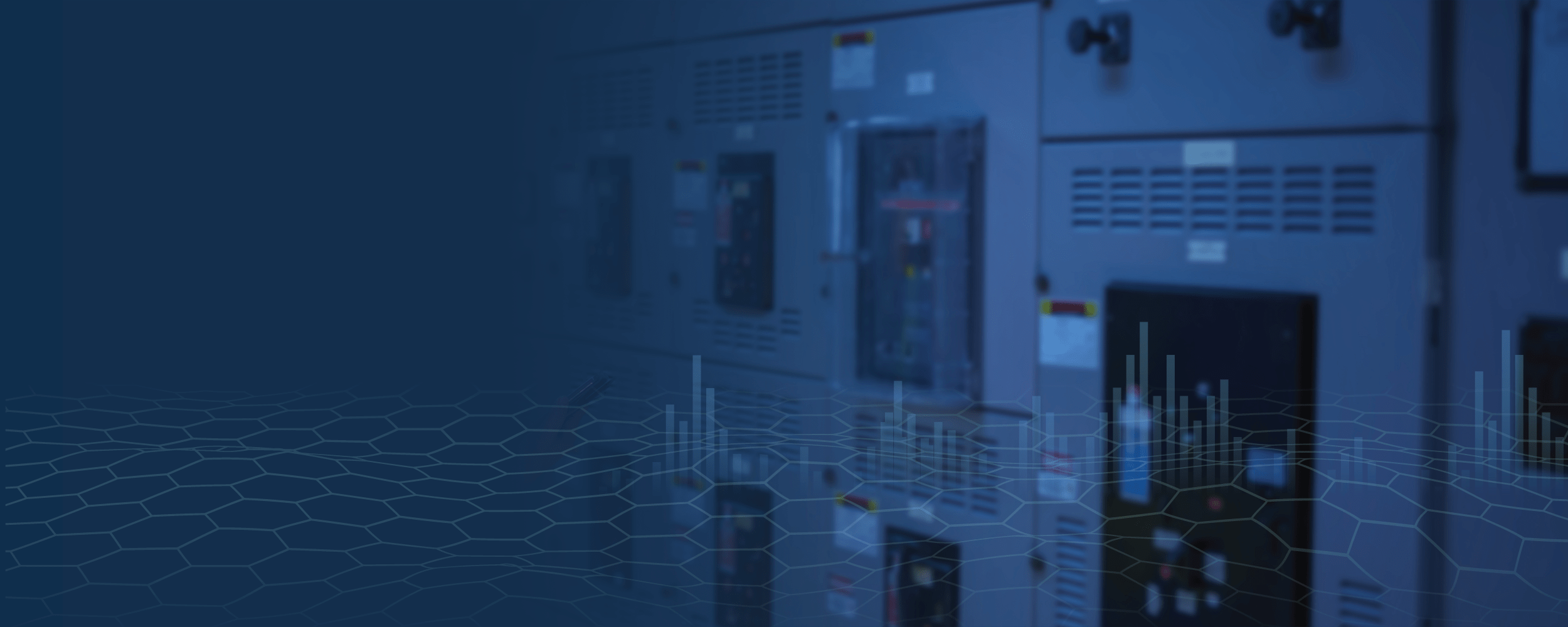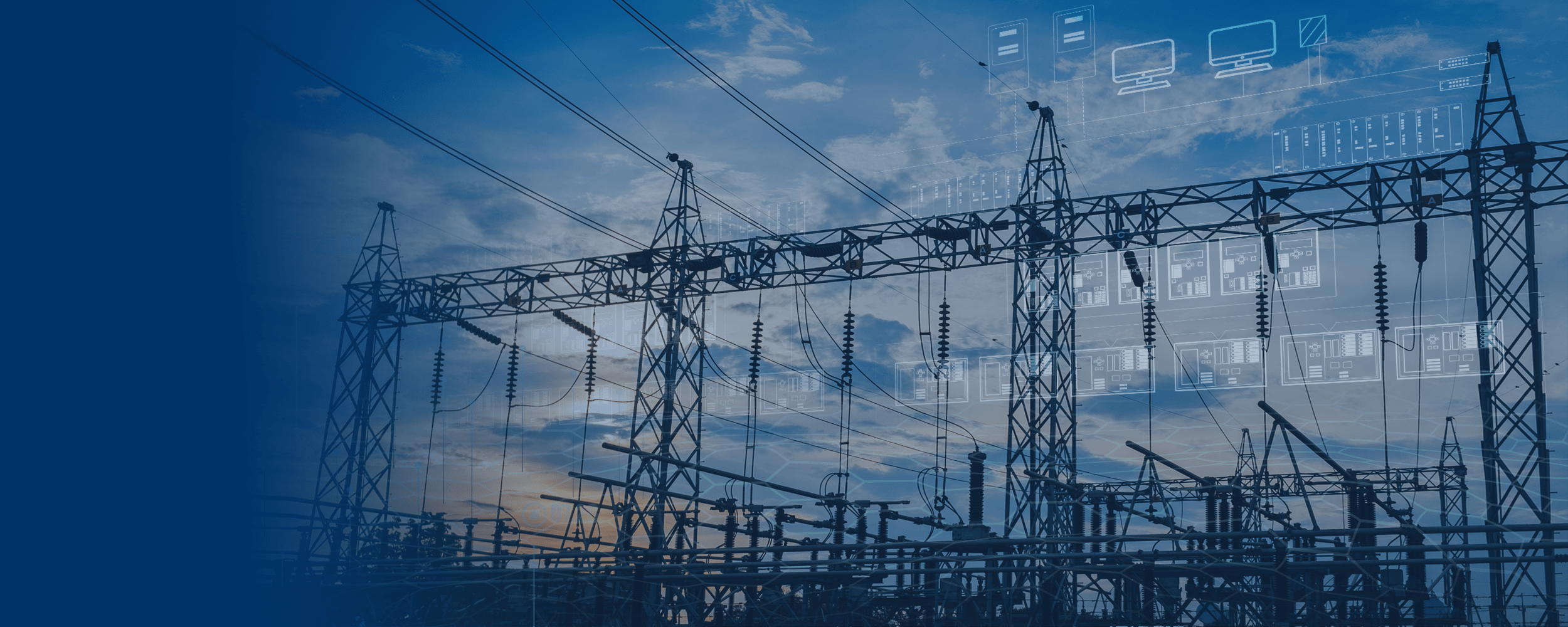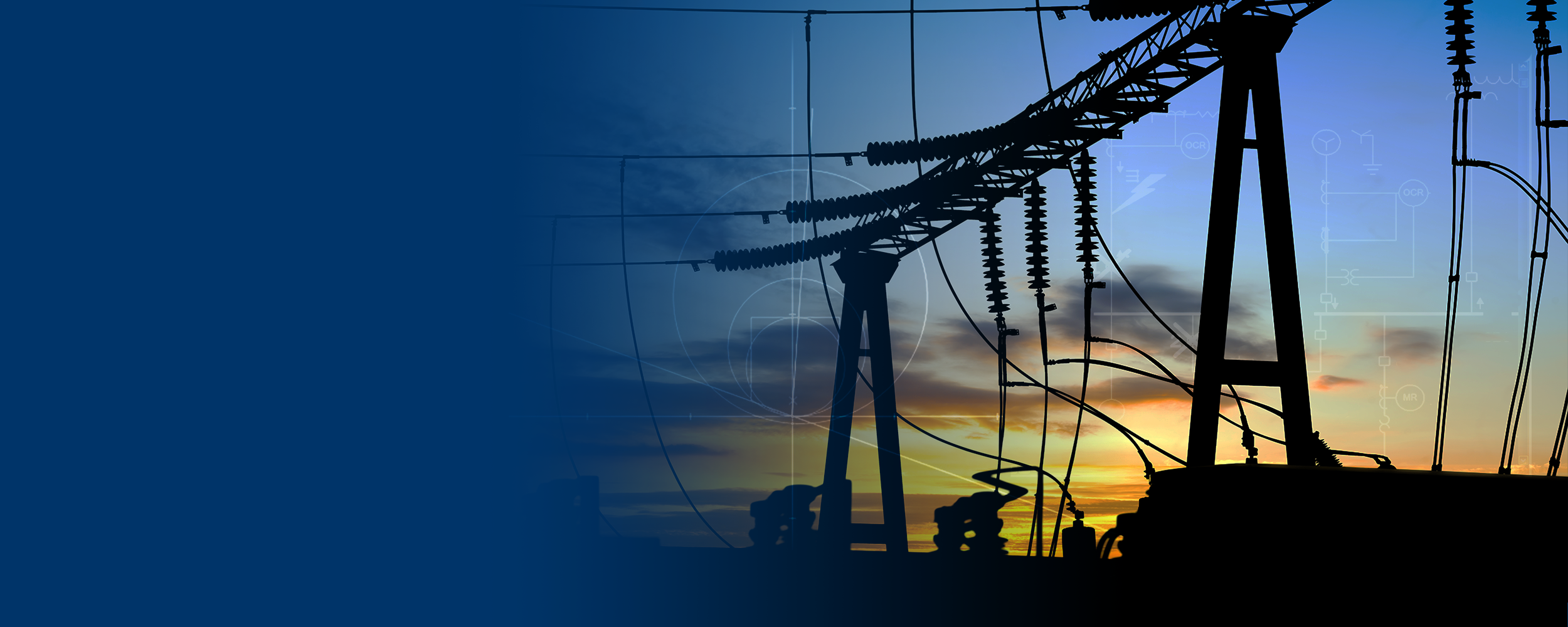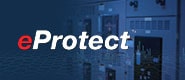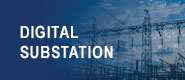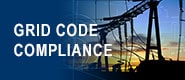 Enterprise Protection & Asset Management Software
Reduce Risk, Improve Accuracy & Ensure Compliance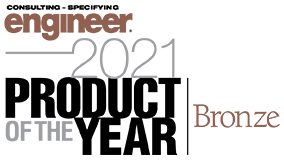 Successful and continuous management of data and assets in a digital substation can be a complex process. Power system asset management requires orchestration that addresses data management, personnel training, systems integration, maintenance testing, documentation combined with change management workflows.
ETAP eProtect™ is a centralized enterprise protection asset management solution that communicates with field protection relays and ETAP Protection & Coordination modules to manage location, information and settings throughout the lifecycle of protective relays and electrical assets.
---
Increased data quality & access management
Automatic processing & setting file generation
Relay setting change management
Protection system maintenance plan
NERC compliance summary reporting
Relay settings dashboard & notifications
Multi-user environment for relay management
Protection visualization & evaluation
Health monitoring & maintenance
Integrated with Advanced Fault Analysis System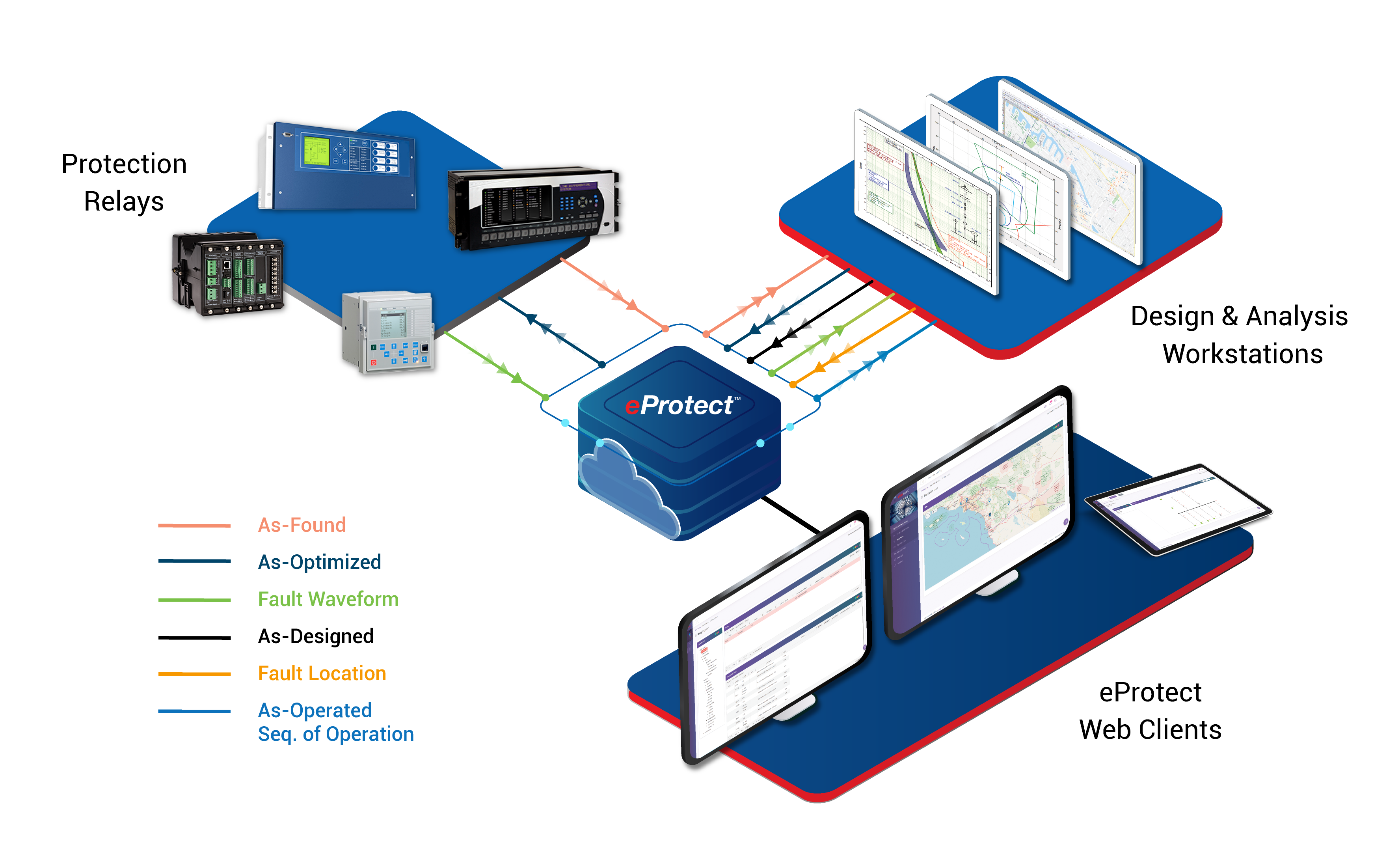 ---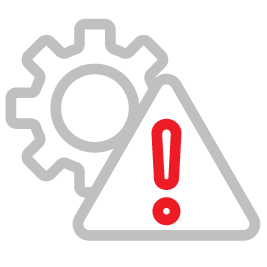 Concerns
&

Challenges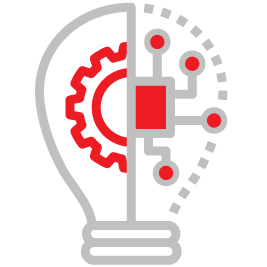 Solutions
&

Benefits
Transform to a Digital Substation
Allow relay information to be kept in a central location
Automatically retrieve relay information to simplify data collection
Built-in templates and mapping without any complex communication
Data Integration and Change Management
Data repository supporting historical, current, and proposed new versions of relay settings
Web-based management system with access levels and editable information and functions
Storage of documentation including manuals, application guides, instrumentation diagrams, and settings calculations
Organization specific workflows and settings processes
Integrated with Advanced Fault Analysis System
Generate and print compliance reports
Identify and mitigate areas of noncompliance
Alerts for unauthorized changes
Asset Management Software Benefits & Value
Maintain Grid Compliance
Establish & maintain compliance with protection relay & control (PRC) standards enforced by bulk electric system regulators such as NERC
Vendor Agnostic
Manage relay configurations from multiple vendors in a single dashboard
Improved Data Quality
Reduction in transcribing errors via automatic processing & settings file generation
Effective Change Management
Relay setting change management with access rights control & auditing reports
Features
Verification & optimization with ETAP Star, StarZ & StarAuto
Settings lifecycle management & workflows
Auditing & settings history
User access management
Reporting & web services API
Document library & management
Network model management
Vendor-specific interfaces & mapping
Bi-directional device communication
Multi-user web application
Central & flexible data storage structure for power system equipment
Asset Management Applications
eProtect's power system asset management software is leveraged from an ETAP model. Not only will you be able to find, share, track, update and store asset data but also optimize your network protection through an agile & flexible system which provides true insight into the big picture.
Asset Management
Digital Substation
Asset Health & Indices
Automated Fault Analysis
Automated Data Collection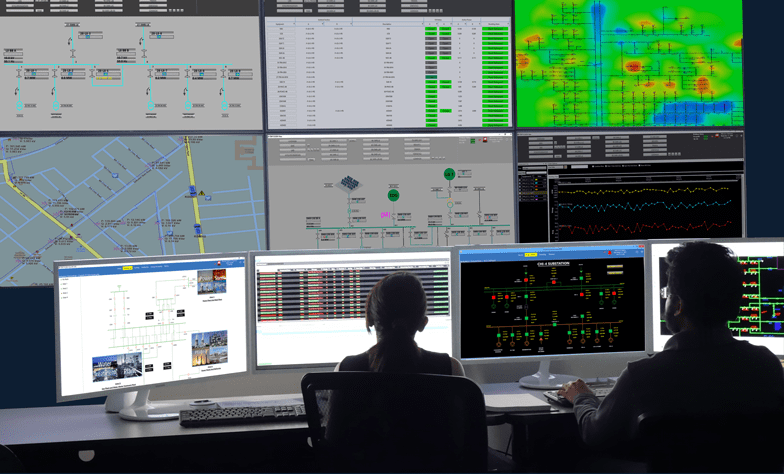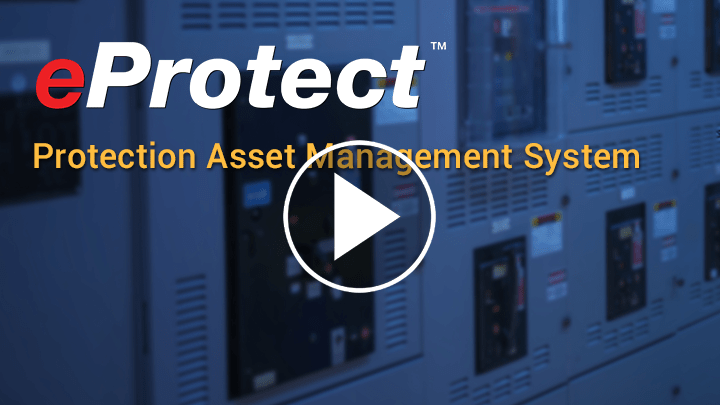 Enterprise Protection & Asset Management System
Protection assets are critical to the safety and reliability of power systems. Utilities face the challenge of maintaining and managing protection equipment and rely upon different systems to monitor, manage, and optimize protection settings. ETAP eProtect™ solution provides lifecycle management of protection assets by combining a centralized protection settings management system with automated protection and coordination tools. eProtect allows for device management, relay settings optimization, and management of change across the enterprise.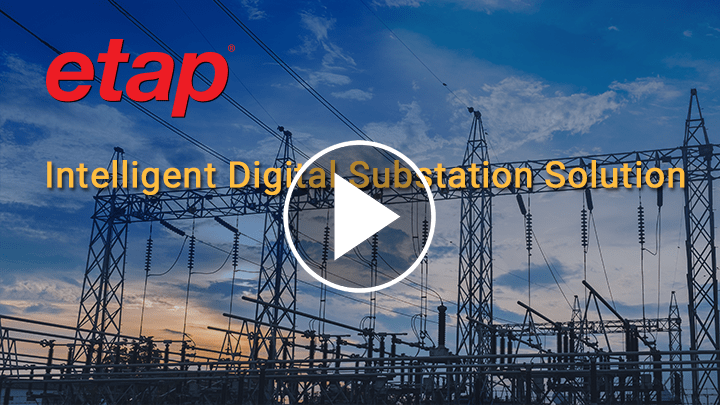 ETAP Intelligent Digital Substation Solution
ETAP integrates model-driven software and hardware, including intelligent controllers with real-time operational digital twins. This webinar demonstrates how ETAP Digital Substation solution allows you to monitor and verify controller actions and system response during the design, implementation and operation of the controllers.
Operator Training Simulator - Advanced Simulation Requirements & Solutions Benefits & Case Study
Solution Introduction, Case Study Presentation & Panel Discussion
The digital foundation-based approach at every stage of the project utilizing the ETAP Digital Twin platform.
Integrated design and automation to digital training for the facility.
Emulating and simulating the real-time plant conditions for on-site competency development and training
Digital protection and power management with predictive analytics for detailed visibility and operational efficiency
Safety, power quality orientation for safe and reliable operation and management
Use case of large oil & gas operating companies OTS deployment
Enterprise Asset Management & Automated Fault Analysis
Solution introduction & case study presentation
Remote Management of Protection Relays - Improved Productivity & Compliance Benefits
This presentation aims to define and demonstrate the importance of the remote management of protection relays in large power system networks. A protection system is vital for network security and reliability. A centralized system should aim to get each protection relay setting, records, logic, and status quickly and efficiently so that all these data can be analyzed, managed, and utilized.
In OETC grid stations, there are more than 4000 protection relays installed. OETC network is rapidly expanding every year. There are incidences of tripping due to various reasons. These isolated equipment restorations can be done faster if protection relays fault records, events retrieved through remote access. ETAP and OETC are jointly working on conceptualizing and implementing a fully functional system for remote relay access and data retrieval – eProtect.
This presentation discusses the technical requirements, networking solutions, cybersecurity requirements, features, testing, validating system requirements, and detailed benefits. Challenges faced during implementation will be discussed together with their resolution.
Login with your My ETAP account to schedule presentation