eProtect™ Voted Product of the Year 2021
ETAP's eProtect Asset Management Solution Wins CSE 2021 Bronze Award in the Electrical Systems & Equipment Category
Irvine, CA - November 8, 2021- ETAP®, the leading developer of electrical power system analysis & operation software, has been awarded the bronze award for eProtect in Consulting-Specifying Engineer's Product of the Year program for 2021.
This marks ETAP's 3rd consecutive year of receiving recognition for its industry-leading products.
Hundreds of companies submitted their latest, innovative products, and CSE readers were tasked with choosing the finalists for 31 products. eProtect, ETAP's Asset & Protective Relay Settings Management solution, was first chosen as one of the finalists and won Bronze in the Electrical Systems & Equipment Category.
"Being recognized by this group of industry professionals continues to be an honor for ETAP," says Tanuj Khandelwal, ETAP's CTO. "We are proud to be recognized for eProtect and will continue to develop innovative electrical engineering solutions for power systems."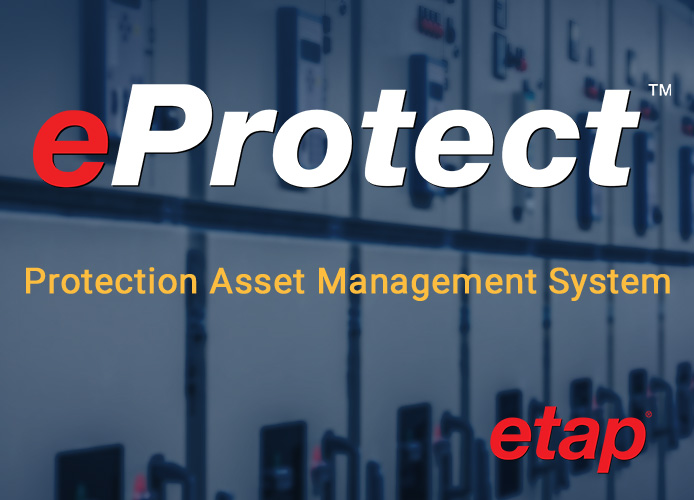 About ETAP

ETAP (etap.com)
is the global market and technology leader in modeling, design, analysis, optimization, monitoring, control, and automation software for electrical power systems. The company has been powering success for over 30 years by providing the most comprehensive and widely-used enterprise solutions for generation, transmission, distribution, industrial, transportation, and low-voltage power systems. Founded in 1986, ETAP is headquartered in Irvine, California, USA with over 50 offices around the world.
For further information:
(949) 900-1000
pr@etap.com
Certain names and/or logos used in this document may constitute trademarks, service marks, or trade names of ETAP/Operation Technology or other entities.