Short Circuit
Short Circuit Analysis
Perform Device Duty Calculations using ETAP's short circuit analysis software which allows you to determine fault currents and automatically compare these values against manufacturer short circuit current ratings. Overstressed device alarms are displayed on the one-line diagram and included in short circuit analyzer and study reports.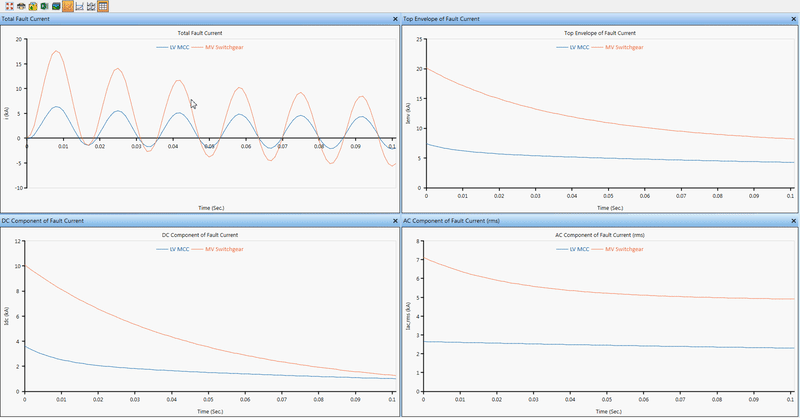 Analyze the effect of balanced and unbalanced faults using ETAP short circuit analysis software:
3-phase or 1-phase
Line-Ground
Line-Line
Line-Line-Ground
ETAP short circuit software makes it easy to go from selecting elements, (from the comprehensive library of short circuit current ratings), to performing dozens of different types of short circuit analysis. Analyzers, plots and reports allow for quick determination of the worst-case fault current device duty.
Short Circuit Software Key Features
Automatic device evaluation for 3-phase, 1-phase, & panel systems
Balanced and Unbalanced short circuit analysis
Determine worst case device duty results
Display critical & marginal alerts
Load terminal short circuit calculation
Integrates with Star protective device coordination
Seamless transition to Arc Flash Analysis
Generator circuit breaker evaluation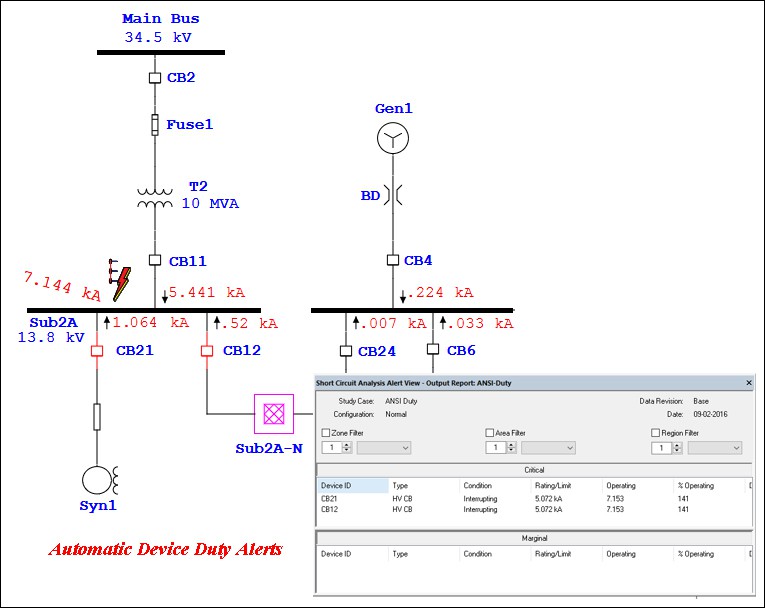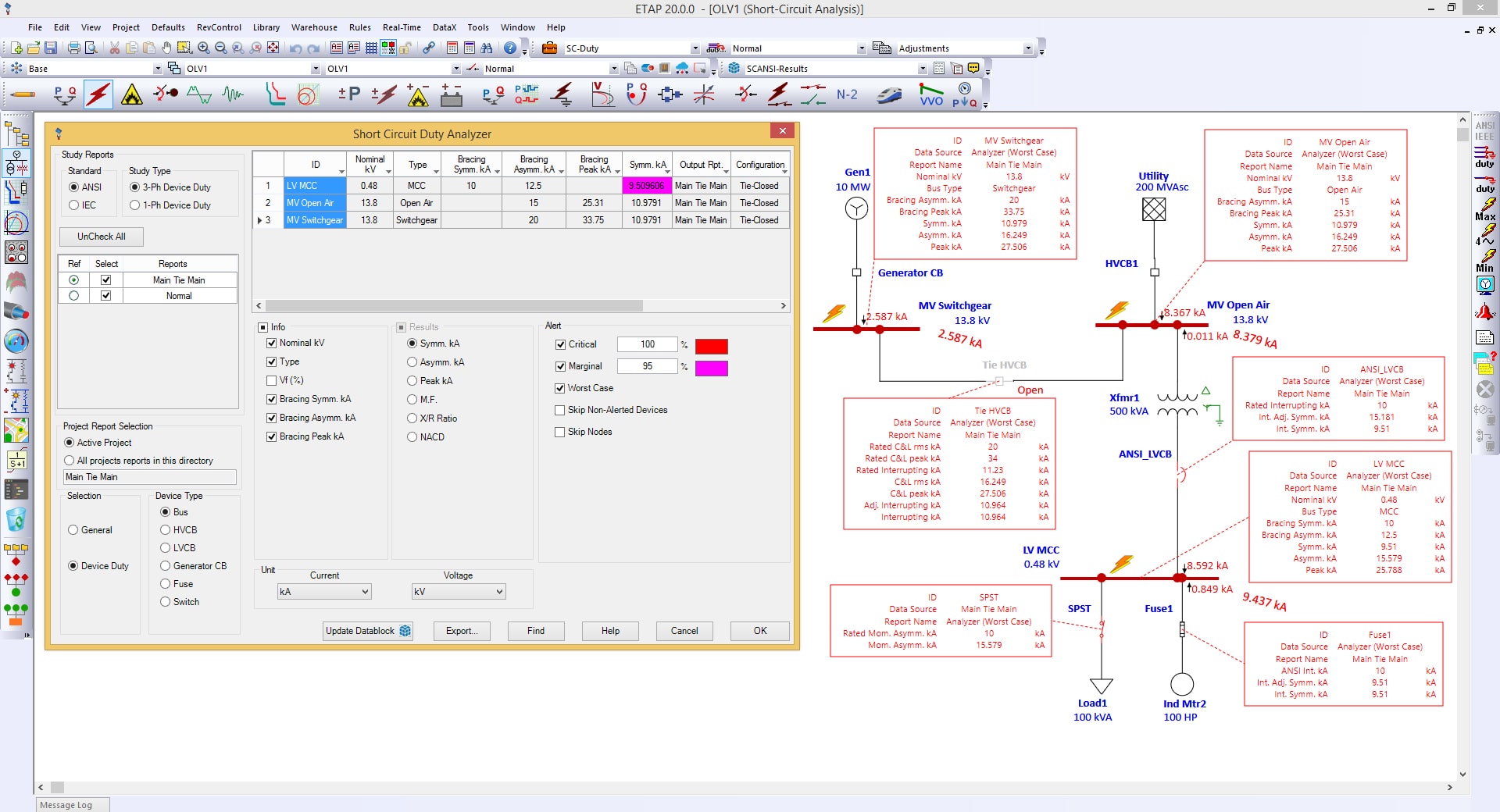 Short Circuit Analyzer is a time-saving software tool that compares and filters various short circuit analysis reports coming from different scenarios in a single display.