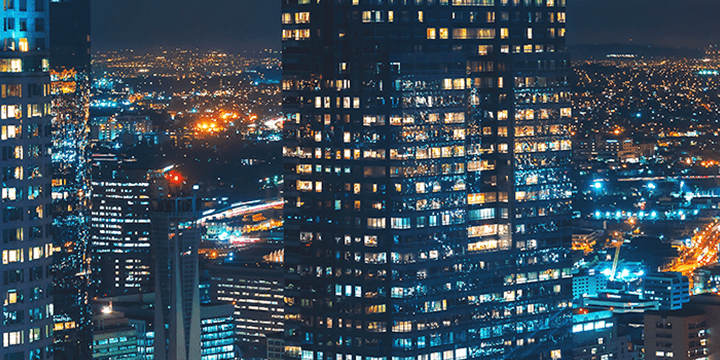 Commercial
Commercial license goes through an intensive verification and validation process prior to each release.


---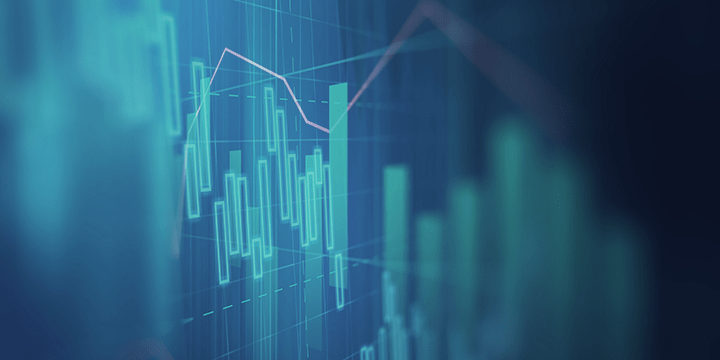 Advantage
ETAP Advantage adds the performance reports and Verification & Validation (V&V) documentation that may be required for non-nuclear companies. This documentation attests to ETAP being rigorously tested, verified and validated against field results, real system measurements, and hand calculations to ensure optimal technical accuracy. Receive full access to an in-depth exception listing of ETAP calculation accuracy, and a Verification & Validation Certification Letter certifying that ETAP employs a V&V program per the quality assurance standards and requirements. In addition, an installation test procedure is provided with each release to assist with your company's internal software approval process.
---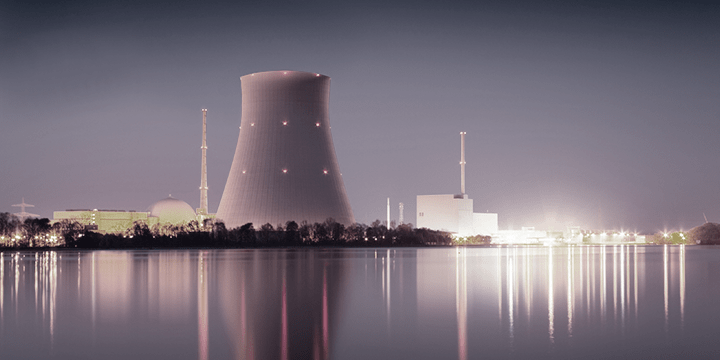 Nuclear
The ETAP nuclear package is Operation Technology, Inc.'s premier offering. More than 93% of U.S. Nuclear generating plants have standardized on the use of ETAP. Electrical system design for Nuclear Utility Plants requires a tool that complies with the United States Code of Federal Regulation. ETAP nuclear customers receive Verified & Validated software on a regular basis (with a valid UUC), so facilities don't have to spend time and money on internal validation. Accordingly, engineers are able to use the latest version of ETAP with the newest features and powerful enhancements. In addition, engineers benefit from the ongoing QA audits by other facilities including NUPIC members.
---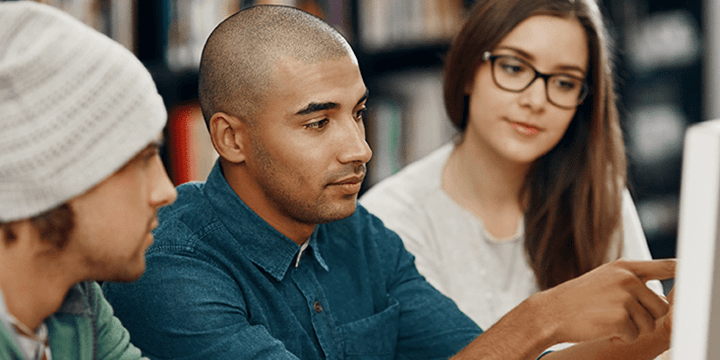 Educational
ETAP offers an educational software package at a minimal cost for universities, colleges, and educational institutions. ETAP Academia Program provides instructors, university computer labs, and students access to the software for use educational purposes. Find out more about Power Lab™ and Student Edition™ licenses.
---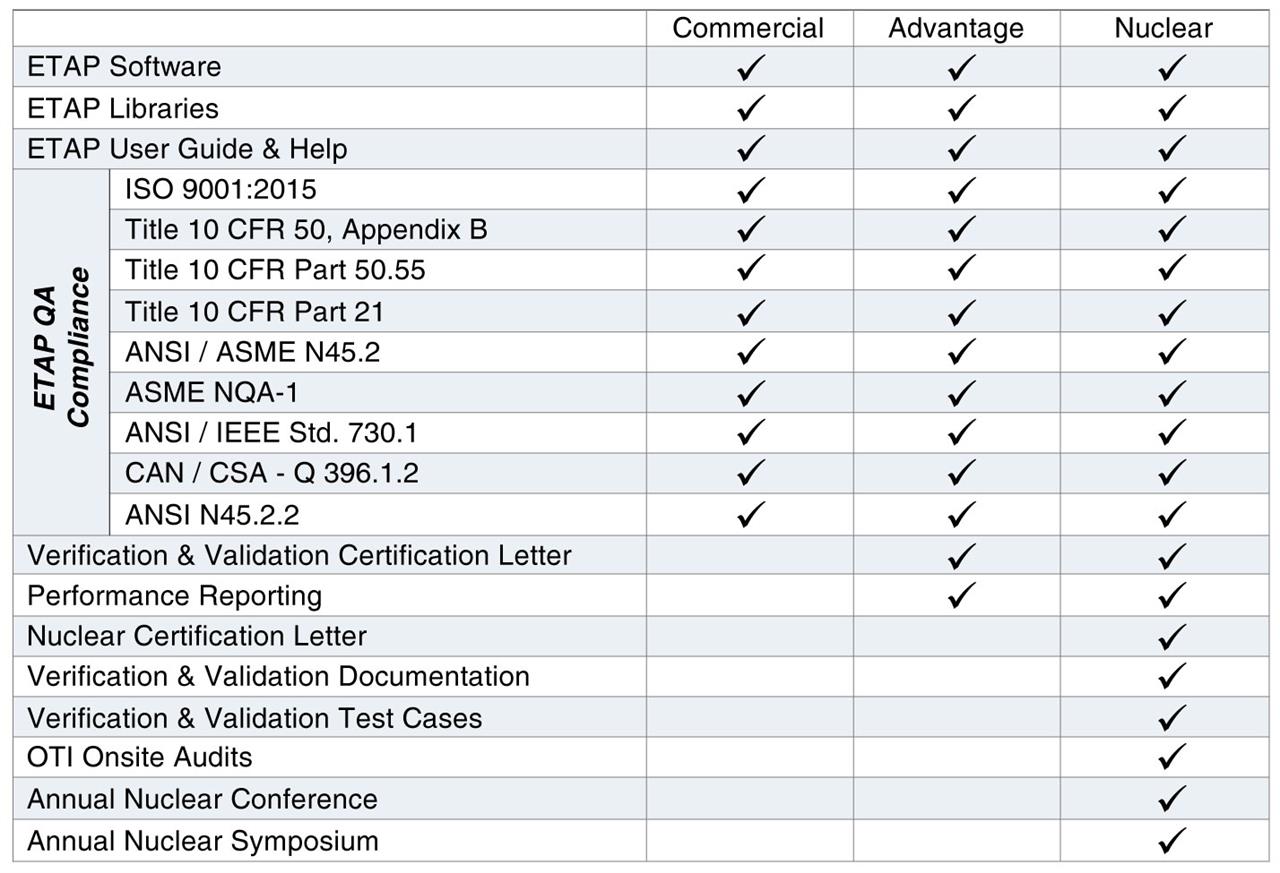 ETAP Quality Assurance Compliance
All ETAP products are developed and designed through Operation Technology, Inc. Quality Assurance Program process. The compliance to QA standards ensures our commitment to quality in our every day activities.

Verification & Validation Certification Letter
A certification letter from Operation Technology, Inc. indicating that ETAP is a verified and validated program per requirements of Operation Technology, Inc. Quality Assurance Program.

Performance Reporting - 10 CFR 21
Informative, minor, substantial, and safety hazard reports in accordance to 10 CFR 21 reporting standards.

Nuclear Certification Letter
A certification letter from Operation Technology, Inc. indicating that ETAP is a Verified & Validated program per requirements of the applicable nuclear standards. This letter also describes the development and V&V activities of the released ETAP and references quality records that are available for nuclear audits. Verification & Validation of ETAP includes thousands of test cases that are designed for validation of all calculation modules, editors, reports, plots, library data, and more.

Verification & Validation Documentation
Verification & Validation documents, which are provided to ETAP users, as part of each release package, include the following:

‣ Software Requirements Specification (SRS)
‣ ETAP Software Verification & Validation Plan (SVVP)
‣ ETAP Software Verification & Validation Report (SVVR)
‣ Reported Errors & Corrective Action Summary
‣ Listing of Program Modifications
‣ Installation Test Procedure

Verification & Validation Test Cases
Thousands of ETAP test and output report files in electronic format. Test cases have been developed and compiled over the past 20 years.

ETAP Onsite Audits
All procedures and activities related to the quality of ETAP software are subject to audits. Qualified auditors periodically assess the program in order to detect any deviations from the complied standards and evaluate effectiveness of the existing plans and procedures. Audit reports are properly documented and are subject to audits conducted by our nuclear clients and ISO 9001:2008 certification assessments.

Nuclear Conference
The ETAP Nuclear Utility Conference provides a discussion platform for its member institutions and representatives where items related to ETAP software can be shared and discussed in relation to the nuclear power industry.

Nuclear Symposium
The purpose of the ETAP Nuclear Utility Symposium is to provide feedback and suggestions directly to Operation Technology, Inc's. R&D group to develop detailed specifications for future modules. The symposium provides the opportunity to focus on requirements and needs specific to the nuclear industry. For example, the Control Systems Diagram module was developed based on specifications discussed at previous symposiums.