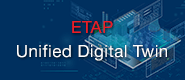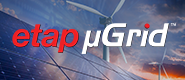 ETAP technical webinars provide insights into the latest power systems topics, solutions, and industry applications.
Free live online and on-demand technical webinars are scheduled and offered on regular basis.
Sign up for our upcoming webinars and get access to recently broadcasted sessions.
Upcoming Live Webinars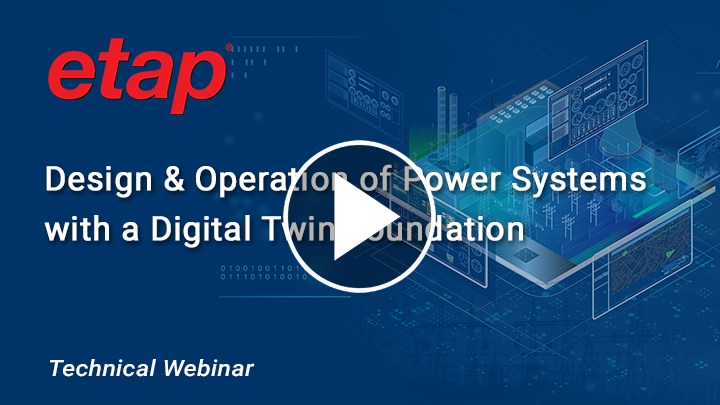 Design & Operation of Power Systems with a Digital Twin Foundation
This webinar introduces an integrated model-driven approach for engineers and managers to design and operate power systems. ETAP's Digital Twin Platform combines electrical, mechanical, and thermal properties with intelligent visualization for modeling, design, automation, and real-time predictive analysis. Learn how ETAP's unique multi-dimensional database eliminates the need for hundreds of copies of the project file, by providing unlimited graphical presentations, configurations, data revisions, loadings, generations and operational values within the same project database. Moreover, ETAP unified platform allows simultaneous analysis of the network under various conditions.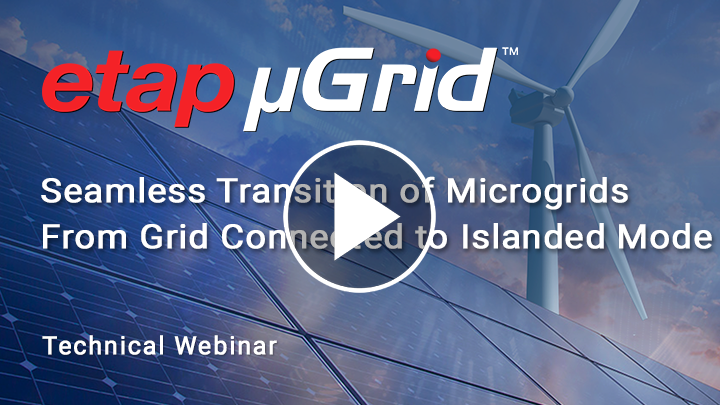 Seamless Transition of Microgrids
From Grid Connected to Islanded Mode
Learn about the main challenges of unplanned outages and strategies and functions of ETAP Microgrid Control Solution to achieve a smooth transition to islanding mode.
---
Log in with My ETAP account to watch recent webinars