Open-Phase Fault
Open-Phase Fault
Graphically apply and study the impact of open-phase condition in an unbalanced electrical power distribution system. Apply single phase series fault on either phase A, B, C or double phase series fault on AB, BC or CA.

Simulate the impact of series faults with steady-state solution without the initial transients. For transformers, the effects of an embedded winding, no-load current and losses, transformer type (core and shell), and inter-phase A, B, C mutual coupling, including zero-sequence are included.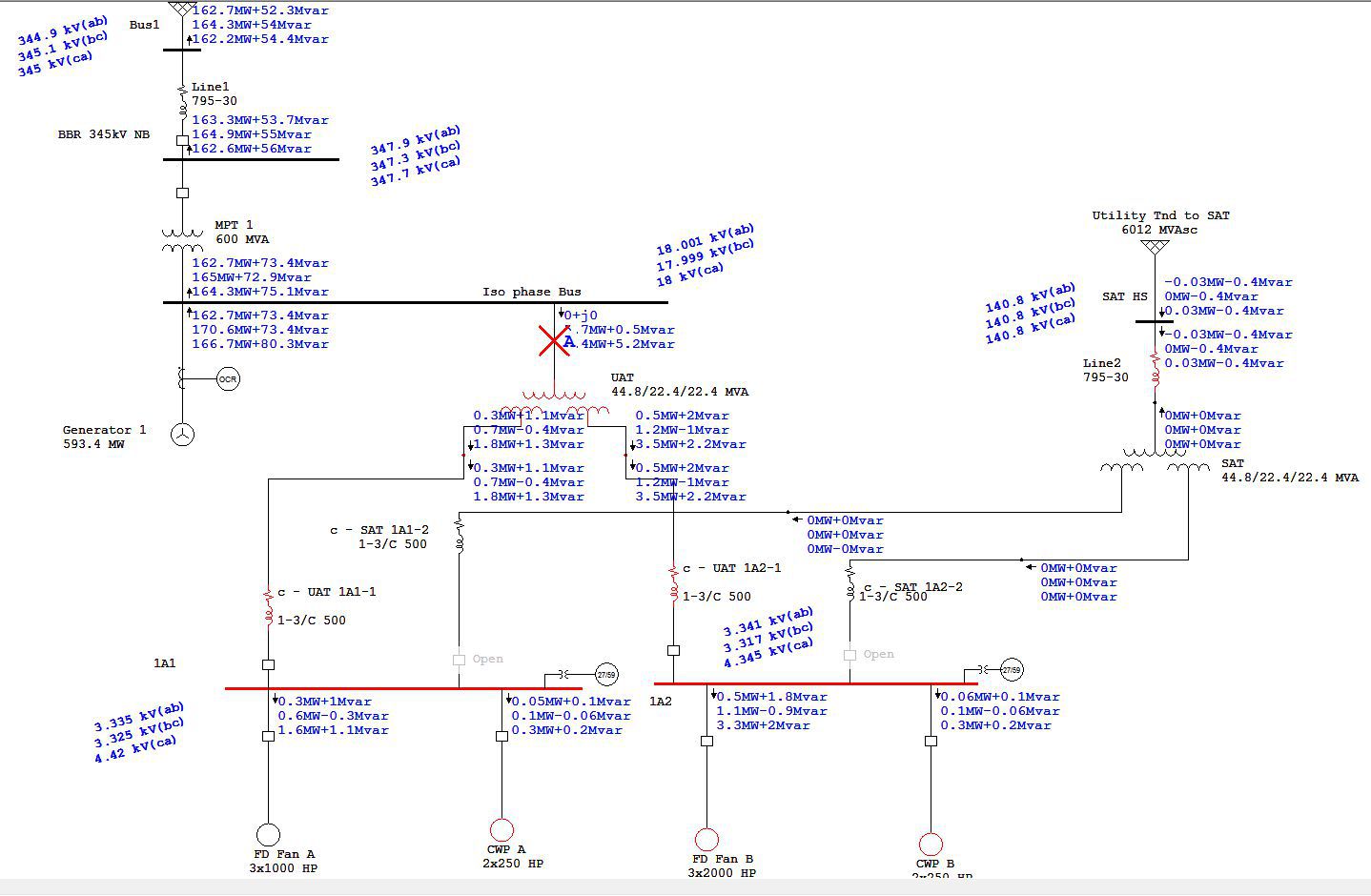 Leading to the development of the open phase fault module and, as part of the verification and validation (V&V) process, we have conducted numerous studies and have created benchmarks to simulate open-phase conditions in various networks, including the off-site power supply system of a nuclear power plant. V&V test cases have been created to simulate electrical network behavior with different models and under various operating conditions.