Airport Electrical SCADA
Airport eSCADA Technology
The ETAP Real-Time system is enhanced to support electrical management applications using distributed SCADA technologies.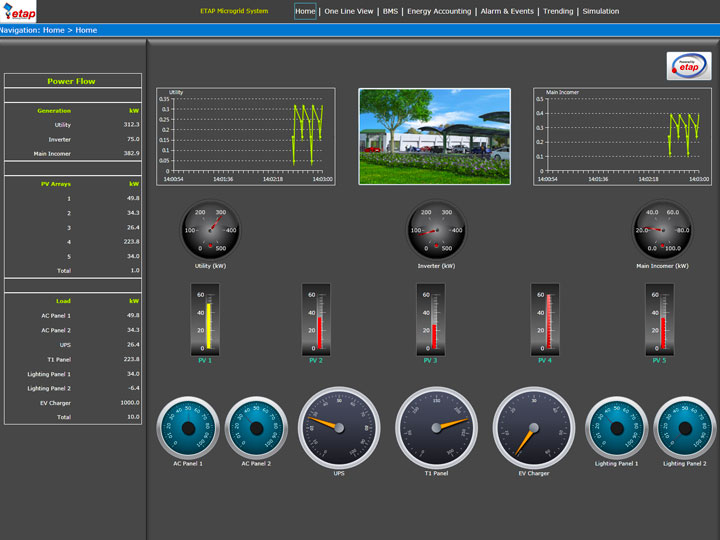 These applications provide operators, dispatchers, managers, and engineers with capabilities of prediction, control, visualization, optimization, and automation of the electrical power system.

In addition, web-based technologies have been added to provide the tools to make informative decisions based on planned or unplanned events from any location. Any power generation, transmission, and distribution with small, medium, and large capacities can benefit from these applications, especially if keeping the system running is of critical importance.