Service Provider
System Integrator
| | | | |
| --- | --- | --- | --- |
| Advanced Engineering Associates, S.A. | Panama City | Panama | BD |
| Altek Solutions | Germiston, Gauteng | South Africa | SI-20-21 |
| Asahi Kasei Engineering Corporation (Nobeoka) | Miyazaki Pref. | Japan | SPSI-16-02 |
| Authomathika Sistemas de Control Ltda. | Sertãozinho | Brazil | SI-13-03 |
| CAPSIM | Meyrargues | France | SPSI-10-15 |
| Catch Engineering Partnership | Calgary, AB | Canada | SP-12-04 |
| Delta Matrix Limited | Stockton on Tees | United Kingdom | SP-18-02 |
| Delta Systems Engineering | Phoenix, AZ | United States | SI-11-56 |
| Didelme Sistemi srl | Castellanza | Italy | BD |
| DLG Automacao Industrial Ltda. | Sertaozinho | Brazil | SPSI-14-02 |
| ELVAC a.s. | Ostrava-Hrabůvka | Czech Republic | SI-17-02 |
| Engineering Power Solutions Ltd | Stockton on Tees | United Kingdom | SP-20-01 |
| ENL REN ENERGI | Alcaldía Cuajimalpa de Morelos, Ciudad de México | Mexico | SI-14-03 |
| EPSOL Soluciones en Sistemas de Potencia y Energía, S.A. de C.V. | Puebla, Puebla | Mexico | SP-20-02 |
| eXDCi Solutions S.L. | Donostia | Spain | SPSI-16-03 |
| Fervisa Ingeniería, S.A. de C.V. | San Nicolás de los Garza, Nuevo León | Mexico | BD |
| Geotechtronics GmbH | Tutzing | Germany | SI-18-01 |
| GW Engineering, Inc. | Broussard, LA | United States | SPSI-11-51 |
| ioLogic Consulting Ltd | New Ross | Ireland | SP-17-05 |
| IPSE Ingeniería, S.A. de C.V. | Veracruz, Veracruz | Mexico | SP-18-01 |
| IVESCO Company, S.A. de C.V. | México, Ciudad de México | Mexico | SP-20-03 |
| Al Doha Electrical Manufacturing WLL | Gainsborough | United Kingdom | SP-17-02 |
| JOINT VENTURE VIETSOVPETRO | Vung Tau City | Vietnam | SI-16-02 |
| KSG Consulting Engineers Inc. | Glendale, CA | United States | SPSI-19-01 |
| Luis Carlos Gallegos Serna | Tlaquepaque, Jalisco | Mexico | BD |
| Mangan Inc. | Long Beach, CA | United States | SPSI-19-02 |
| Meir Stein | Ramat Ishay | Israel | BD |
| ModeloSoft | México | Mexico | BD |
| Navitas Engineering | Waterloo | United Kingdom | SP-14-01 |
| Netelec Studio, S.L. | Pozuelo de Alarcon Madrid | Spain | SP-16-03 |
| OTAE Bangladesh Ltd | Gulshan, Dhaka | Bangladesh | SI-18-01 |
| Performance Power Services, P.C. | Naperville, IL | United States | SP-14-02 |
| PIL Automation | Quito | Ecuador | SPSI-13-02 |
| Pinceti Consulting SRL | Savignone | Italy | SP-17-01 |
| PTI S.A. | Cali | Colombia | SPSI-12-01 |
| Radthink, S.A. de C.V. | San Nicolás de los Garza, Nuevo León | Mexico | SP-16-02 |
| Rovisys Company | Aurora, OH | United States | SPSI-15-02 |
| SDEL NOVAE, ACTEMIUM Tavaux | Tavaux Cedex | France | SP-17-04 |
| SELECTY | Trescore Balneario | Italy | SP-17-03 |
| Seven Seas Petroleum LLC. | Muscat | Oman | SI_RES_EA_SS_SSH_SB_140419 |
| Sistindacema TMX, S.A. de C.V. | Mérida, Yucatán | Mexico | SP-13-01 |
| Smart Energplus FZ-LLC | Dubai | United Arab Emirates | SI_RES_EA_SEP_SSH_SB_050519 |
| Solconei Soluciones y Conservación Eléctrica Industrial, S.A. de C.V. | Venustiano Carranza, Ciudad de México | Mexico | BD |
| SPE Electrical Ltd. | Dorchester | United Kingdom | SP-20-04 |
| System House Factory for Electric Panels (dba SEP) | Riyadh | Saudi Arabia | SI-21-02 |
| Thayar General Trading & Contracting Company | Kuwait City | Kuwait | SPSI-16-01 |
| Vista Automation Network LLC | Dubai | United Arab Emirates | SI_SP_EA_VA_SSH_SB_08518 |
| Voltex Power Engineers Chile SpA | Santiago | Chile | SI-20-02 |
| Voltex Systems & Integration Pty Ltd | Brisbane, QLD | Australia | SI-13-02 |
Solution Partner Benefits
Product & Service Innovation
Standardize on the ETAP platform, the industry leader in technologically-advanced, best-in-quality, power software
Joining forces with ETAP's global marketing & business development teams to identify & win sales opportunities
Leveraging access to ETAP experts, to attain valuable engineering and product application support
Increasing your staff's depth & knowledge in power simulation designs & studies
Earning the ETAP credentials validating your skills with our products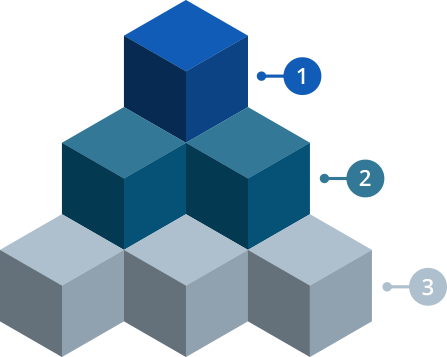 Preferred Partner

The highest level of partnership reserved for the most experienced and knowledgeable companies closely aligned with ETAP solutions.

Select Partner

For more experienced companies with at least five years of ETAP experience with the ability to provide solutions with minimal assistance.

Registered Partner

Initial level for companies that have at least two years working experience with ETAP and are looking to expand their competencies.