ETAP Releases Version 16.0
ETAP® announces the release of version 16, latest version of its industry-leading power system analysis and monitoring software developed on a 64-bit high-performance architecture with SQL database.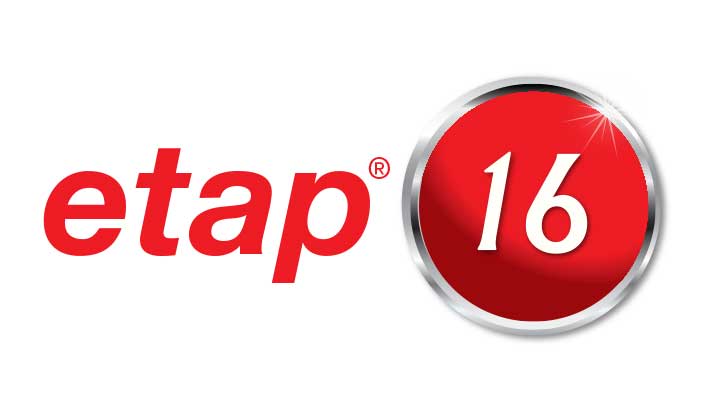 IRVINE, Calif. – November 14, 2016 - ETAP® announces the release of it latest software version. The ETAP 16.0 multi-language edition release includes many new features and enhancements to boost simulation accuracy and productivity.
New User-Defined Dynamic Modeling & Simulation Capabilities
IEC 60092 - Cable Capacity Sizing for Ships & Marine Vessels
Enhanced Analysis Modules
Expanded Engineering Libraries
Multi-Language Edition - Localized in eight languages
English
Spanish
Russian
Korean
Chinese

Portuguese
Japanese
Italian*
Turkish*
*Output Reports
The demo version of ETAP 16 is available for download in all above localized languages. Click here to download the demo version.

For existing customers, ETAP 16.0 full release can be downloaded from ETAP Help Desk
About ETAP
ETAP is the global market and technology leader in modeling, design, analysis, optimization, monitoring, control, and automation software for electrical power systems. The company has been powering success for over 30 years by providing the most comprehensive and widely-used enterprise solutions for generation, transmission, distribution, industrial, transportation, and low-voltage power systems. Founded in 1986, ETAP is headquartered in Irvine, California, USA, with over 50 offices around the world.
Follow ETAP on LinkedIn, YouTube, Facebook and Twitter
For further information:
(949) 900-1000
pr@etap.com
Certain names and/or logos used in this document may constitute trademarks, service marks, or trade names of ETAP/Operation Technology or other entities.