Shell Chooses ETAP Software for Electrical Engineering Design and Analysis
Shell companies to use ETAP globally, making it the recommended standard software for power system engineering throughout the company.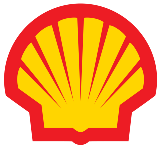 IRVINE, Calif. – March 22, 2019 - ETAP®, the world's leading provider of software solutions for the design, analysis, optimization, and real-time operation of electrical power systems is proud to announce it will provide its modeling, analysis and operations software to Shell, a global leader in the oil and gas industry, for its global projects and operational assets. ETAP's software will be put to use in Europe, the Middle and Far East, Africa, and the Americas by Shell.
"At ETAP, we understand the importance of our clients' mission critical operations and dedication to implement intelligent engineering solutions to build, expand, change, improve and make its production facilities safer with the latest tools and technologies," said Shervin Shokooh, Chief Operation Officer of ETAP. "With this latest announcement, we are even more committed to continue collaborating with Shell's engineering and operations teams to develop technology solutions that help to support its business in the energy industry."

Shell companies plan to use the software globally, making ETAP the recommended standard for power system engineering software throughout the company.

About ETAP
ETAP is the global market and technology leader in modeling, design, analysis, optimization, monitoring, control, and automation software for electrical power systems. The company has been powering success for over 30 years by providing the most comprehensive and widely-used enterprise solutions for generation, transmission, distribution, industrial, transportation, and low-voltage power systems. Founded in 1986, ETAP is headquartered in Irvine, California, USA, with over 50 offices around the world.
Follow ETAP on LinkedIn, YouTube, Facebook and Twitter
For further information:
(949) 900-1000
pr@etap.com
Certain names and/or logos used in this document may constitute trademarks, service marks, or trade names of ETAP/Operation Technology or other entities.