ETAP Wins Judgment Invalidating Power Analytics (EDSA) Patents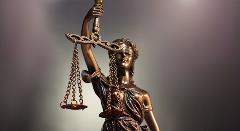 IRVINE, Calif. – July 27, 2017 -
Operation Technology, Inc. (ETAP) won summary judgment invalidating all patent claims in a lawsuit brought by Power Analytics Corporation (formerly EDSA) for patent infringement.
Patents subject to this lawsuit were filed by EDSA in 2007. They were related to real-time monitoring of electrical power systems. ETAP originally and independently developed and commercially released its first Real-Time Monitoring and Predictive solution software in 1992 and has been enhancing it ever since.

On July 13, 2017, Hon. John A. Kronstadt, U.S. District Court for the Central District of California, ruled that all asserted claims are invalid under the abstractness exclusion to patent eligibility under section 101 of the Patent Act. The claims are invalid in part because none exceeded "the abstract idea of evaluating and reacting to prediction deviations," the Court ruled.

"ETAP is very pleased to win this judgment invalidating the four EDSA patents and eliminating the meritless patent claims brought against our flagship product, ETAP Real-Time," said Dr. Farrokh Shokooh, ETAP CEO. "We stand behind and vigorously defend our technologies, inventions, reputation, and the industries that we serve."

This ruling is a victory for ETAP and its customers, who appreciate ETAP's dedication and commitment to developing innovative technologies and yet remaining customer centric.
About ETAP
ETAP is the global market and technology leader in modeling, design, analysis, planning, optimization, monitoring, control, and automation software for electrical power systems. The company has been powering success for over 30 years by providing the most comprehensive and widely-used enterprise solutions for generation, transmission, distribution, industrial, transportation, and low-voltage power systems. Founded in 1986, ETAP is headquartered in Irvine, California, USA, with over 50 offices around the world.


Follow ETAP on LinkedIn, YouTube, Facebook and Twitter
For further information:
(949) 900-1000
pr@etap.com
Certain names and/or logos used in this document may constitute trademarks, service marks, or trade names of ETAP/Operation Technology or other entities.