ETAP Continues to Grow
ETAP® is growing its existing operations in Houston, Texas and Grenoble, France by moving into larger offices. A new branch office in Doha, Qatar was recently established to serve the country's needs.
Irvine, Calif. - October 20, 2016 - ETAP® announces the expansion of the existing operation in France and USA as well as the establishment of a new branch in Qatar. The expansions are triggered by a growing market demand and ETAP's commitment to extend its local product services including: technical support, training, ETAP Real-Time integration, and regional sales & marketing.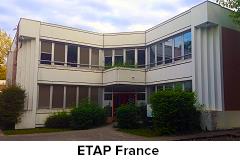 Grenoble, France - ETAP Automation France is in the final phases of its office building construction. Situated in Meylan InoVallée, ETAP Automation France is in the center of the French Silicon Valley with over 380 high-tech companies.
"The 200 sqm (2,153 sqft) office will serve as a regional center for ETAP training, product demonstrations and support, and regional sales and marketing," said Cedric Bayle, Business Development Director - Europe
ETAP Automation France
INOVALLEE
29 Chemin du Vieux Chêne
38240 Meylan, France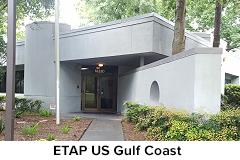 Houston, Texas - ETAP is moving its Houston-based Gulf Coast Office to a new location at the end of September. The facility will accommodate ETAP's regional sales and marketing team, a new training center, and technical support.
"ETAP opened the Houston office three years ago, as a commitment to the energy sector and gulf coasts region and will continue serving as a 'Center of Excellence'. Oil and gas is one of ETAP's primary markets, with the U.S. Gulf Coast Regional Office serving a growing base of customers," noted Frank Kling, Director of Sales & Business Development – North America.
ETAP Gulf Coast
14330 W. Sylvanfield Drive
Houston, TX 77014, USA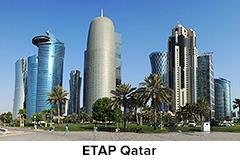 Doha, Qatar - ETAP Gulf Coast Office and Training Center ETAP Automation DMCC has established a new branch office in Doha, Qatar. This branch enables ETAP to closely engage in various key growth sectors and will serve as a local technical services center and customer support.
"The new office will help facilitating the engineering services, ETAP Real-Time integration and to training local engineers, using ETAP flagship products to enhance the power system engineering," said Shaikh Sahid Hossain, Vice President - MENA


About ETAP
ETAP is the global market and technology leader in modeling, design, analysis, optimization, monitoring, control, and automation software for electrical power systems. The company has been powering success for over 30 years by providing the most comprehensive and widely-used enterprise solutions for generation, transmission, distribution, industrial, transportation, and low-voltage power systems. Founded in 1986, ETAP is headquartered in Irvine, California, USA, with over 50 offices around the world.


Follow ETAP on LinkedIn, YouTube, Facebook and Twitter
For further information:
(949) 900-1000
pr@etap.com
Certain names and/or logos used in this document may constitute trademarks, service marks, or trade names of ETAP/Operation Technology or other entities.