Accredited award programs and industry publications have recognized ETAP for its excellent products, leadership, and work environment.
Below is a selection of the most recent awards and recognitions:
ETAP Solutions Voted 2020 Product-of-the-Year Winners
ETAP μGrid™ - Microgrid Controller Gold Award
ETAP iLS™ - Intelligent Load Shedding Bronze Award
IRVINE, Calif. – December 8, 2020 - ETAP®, the leading provider of intelligent, model-driven power systems solutions won in the Consulting-Specifying Engineer's Product of the Year Program for Microgrid Controller and Load Shedding System.
CSE created the annual Reader-Choice Program to provide their readers with information about the top new products in the industry. The 2020 winners were selected by CSE's readers from over 100 entries in 11 categories.

ETAP won in 2 categories for CSE's Power Systems & Equipment and Design, Modeling, Monitoring: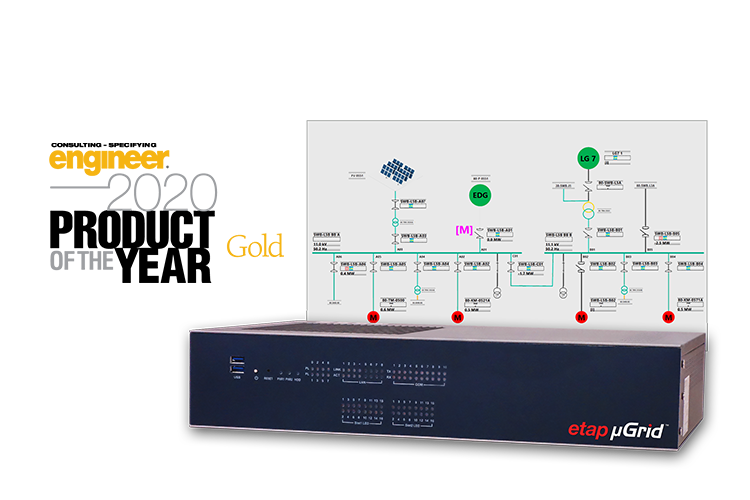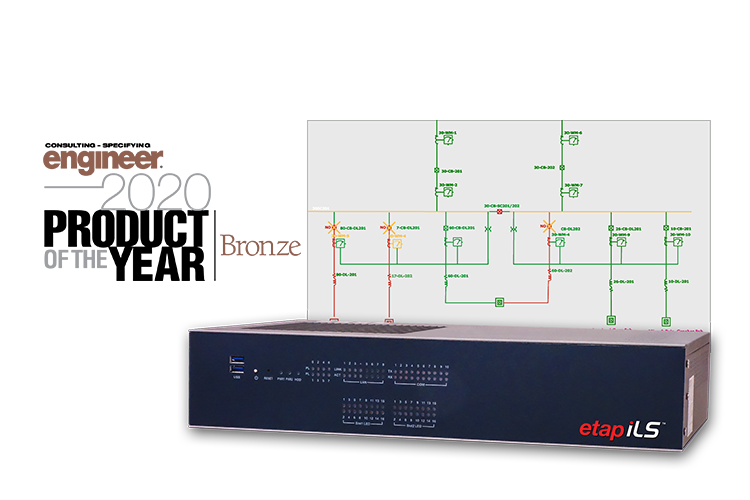 "We greatly value the recognition from the industry," says Shervin Shokooh, COO of ETAP. "These awards, once again, validate our dedication to continuously provide the most innovative, comprehensive, and intelligent electrical digital twin solution with a best-in-class user experience."



About ETAP
ETAP®
is the global market and technology leader in modeling, design, analysis, optimization, monitoring, control, and automation software for electrical power systems. The company has been powering success for over 30 years by providing the most comprehensive and widely-used enterprise solutions for generation, transmission, distribution, industrial, transportation, and low-voltage power systems. Founded in 1986, ETAP is headquartered in Irvine, California, USA, with over 50 offices around the world.
For further information:
(949) 900-1000
pr@etap.com
Certain names and/or logos used in this document may constitute trademarks, service marks, or trade names of ETAP/Operation Technology or other entities.