Wind Turbine Generator
Wind Turbine Generator Analysis
ETAP Wind Turbine Generator is used to model and simulate wind turbine power generation and operation under steady-state and dynamic conditions.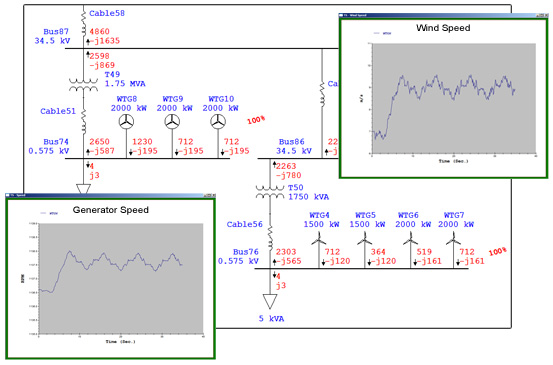 ETAP Wind Turbine Generator includes two approaches for studying wind power systems when combined with the appropriate network analysis capabilities and simulation scenarios:
Wind Turbine Generator Software Key Features
Model unlimited wind turbine generators individually or in groups
Short-circuit modeling per IEC 60909-2016
Crowbar & current limit short circuit model with active & reactive
Auto-trip voltage & duration for Low-Voltage Ride Through (LVRT)
Detailed modeling of turbine dynamics including aerodynamics & power coefficients
Fully integrated with ETAP User-Defined Dynamic Model (UDM)
Generic dynamic models for grid interconnection based on IEC 61400-27-1-ed1

• Type 4A

• Type 4B

Generic dynamic models for grid interconnection based on WECC

• Type 1

• Type 2

• Type 3

• Type 4

User-defined wind turbine manufacturer and model library
Include vendor specific dynamic model for simulation or utilize generic models for grid interconnection studies
Simulate transient wind conditions with ramp, gust, & noise disturbances
Create multiple wind categories for predictive "what if" studies & scenarios
Perform transient stability analysis with individual or zone-based disturbances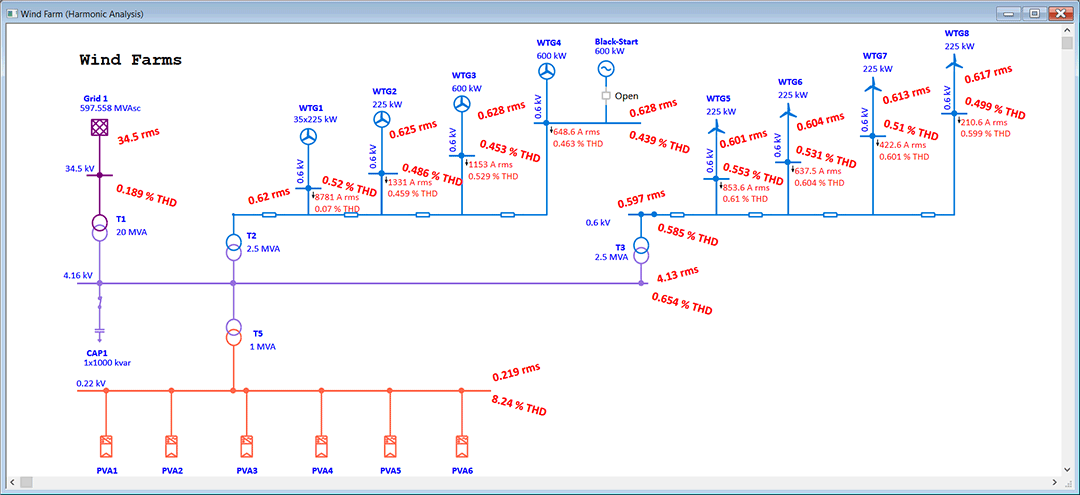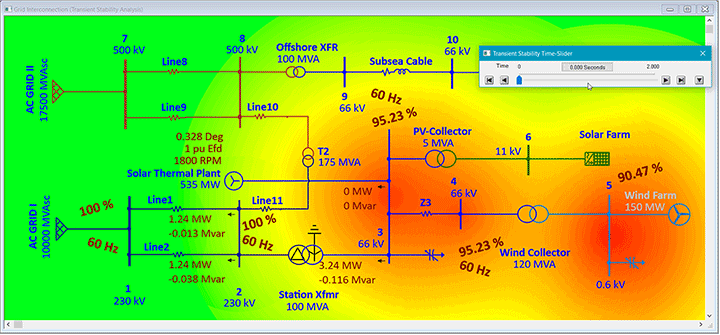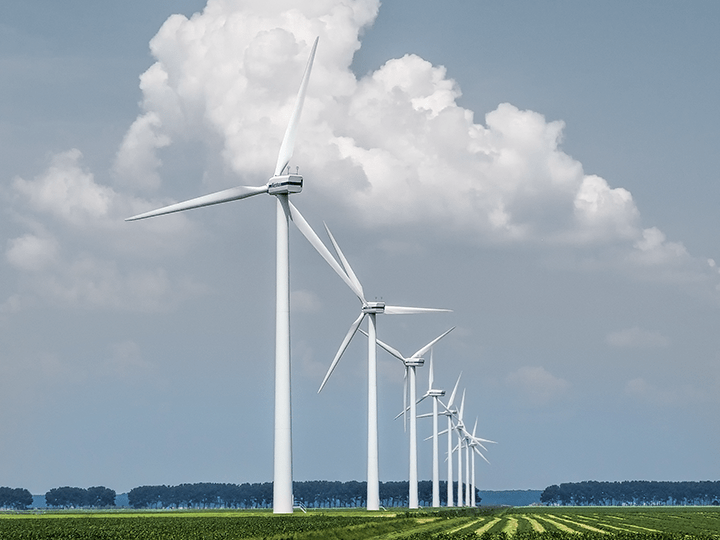 An overview of wind farm modeling and simulation using the ETAP Renewable module.
The challenges of directional protection of a wind farm collector are presented in this webinar. ETAP StarZ™ Protection & Coordination module is utilized to set and analyze protection of wind power plant collectors.